When it comes to brand terminology, how clued up are you on your definitions? Does it really matter if you can't differentiate between corporate identity and brand image, or if you struggle to clarify your brand's positioning from its differentiation?
The answer is yes.
Understanding these key marketing terms and deciding how a business will interpret them determines how effectively your brand is visually represented, and its strength in fast-moving, competitive markets.
Corporate identity management
is one of the most commonly misunderstood terms in business - often confused with the likes of logo or brand image and associated with large-scale enterprises in industries such as banking, legal or technology. However it's also one of the keywords in branding lingo that is essentially to the success of your brand.
To understand why corporate identity is important, we tackle corporate identity definition and look to three leading brands whose recent branding efforts and overhauls serve as inspirational corporate identity examples.
Read next: Elements of corporate identity
What is corporate identity?
Corporate identity includes all of a company's visual aspects and design elements. Although logo design sits under corporate identity, the term reaches far beyond this visual icon to encompass everything from stationery to social media assets, billboard ads to staff uniforms, office signage to product packaging.
Why is corporate identity important? Because when implemented consistently it helps create a brand that is instantly recognizable and remembered by an audience. Ensuring that a consistent look and feel is experienced at all communication touchpoints puts you in the strongest possible position to influence how your brand is interpreted by customers. It helps increase the level of control you have over your all important brand image which, although made up of individual interactions with your company, can be swayed or at least impacted by a strong corporate identity
Looking for some inspiration for corporate identity branding or for visual answers to the question of what does corporate identity mean in the business world? Well, these three global giants have completely nailed it. We take a closer look at what corporate branding and identity success means for three different organizations.
Editors' note: Read about Rebranding success stories here...

What is corporate identity
to… Airbnb?
Like many companies that originated as a tech startup, in recent years the brand Airbnb has evolved to enter a new market - in this case, developing from a tech service provider to a major player in the competitive travel industry. With this change, Airbnb's corporate image wasn't aligned to its new services and image, and consequently needed to adapt its corporate identity to achieve maximum consumer and market appeal.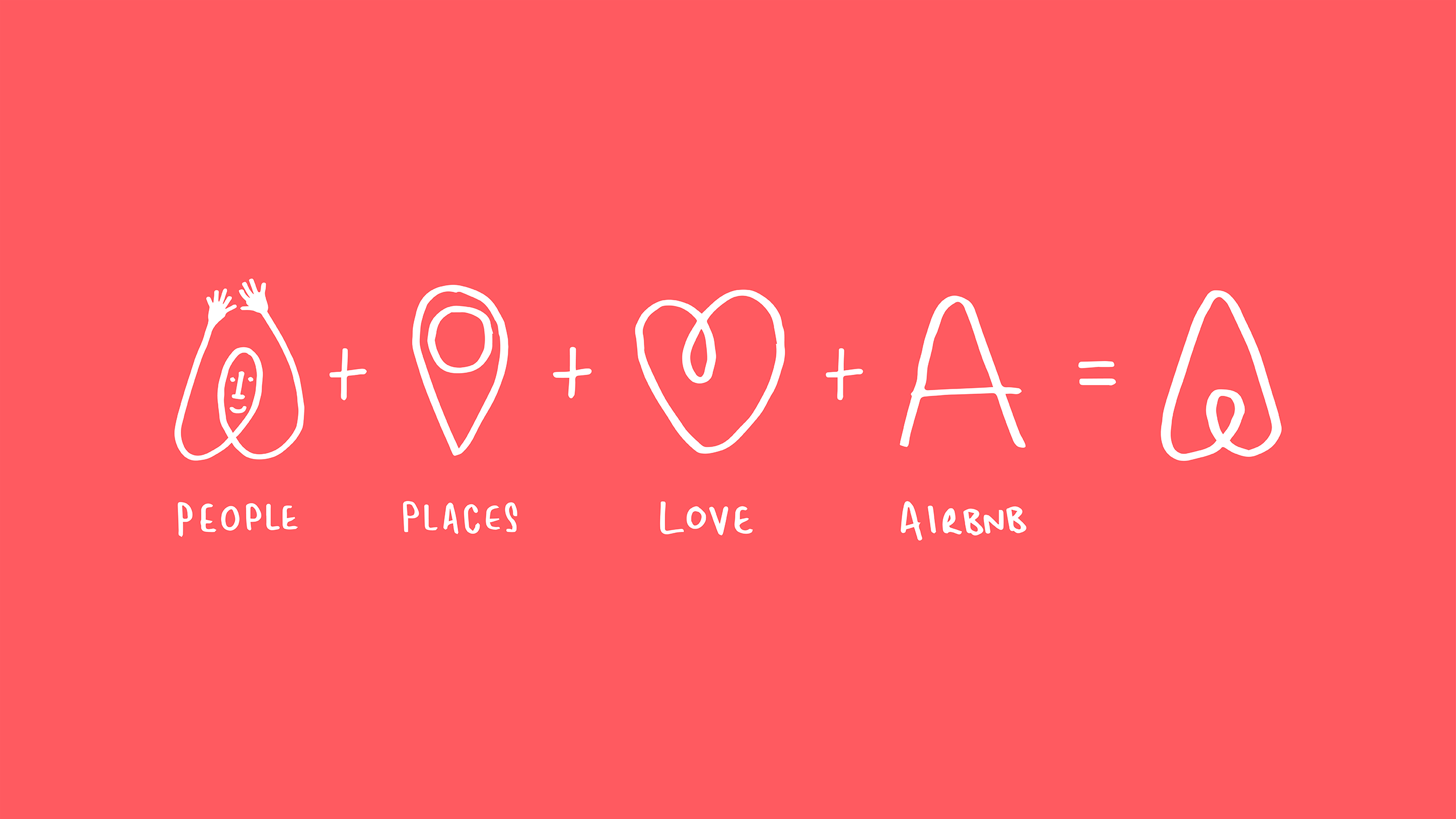 Enlisting the help of San Francisco's DesignStudio, Airbnb completely transformed their previous visual identity through a close collaborative process, that involved DesignStudio getting first-hand Airbnb experiences in 13 cities and interviewing 120 Airbnb employees. Together the two teams built the 'belong anywhere' slogan, powerfully visualized by changing a previously trendy logo design to a universal 'A' - signifying an icon which transcended language barriers and truly reflected the brand's new positioning. Add to this a more versatile color palette and Airbnb's corporate identity instantly became more modern, international and approachable.
Speaking of the rebrand, DesignStudio emphasized the importance that: "the rebrand touched every aspect of the business". All digital aspects from app icons to website signage, social media posts and email signatures acted as signposts for Airbnb's new corporate identity.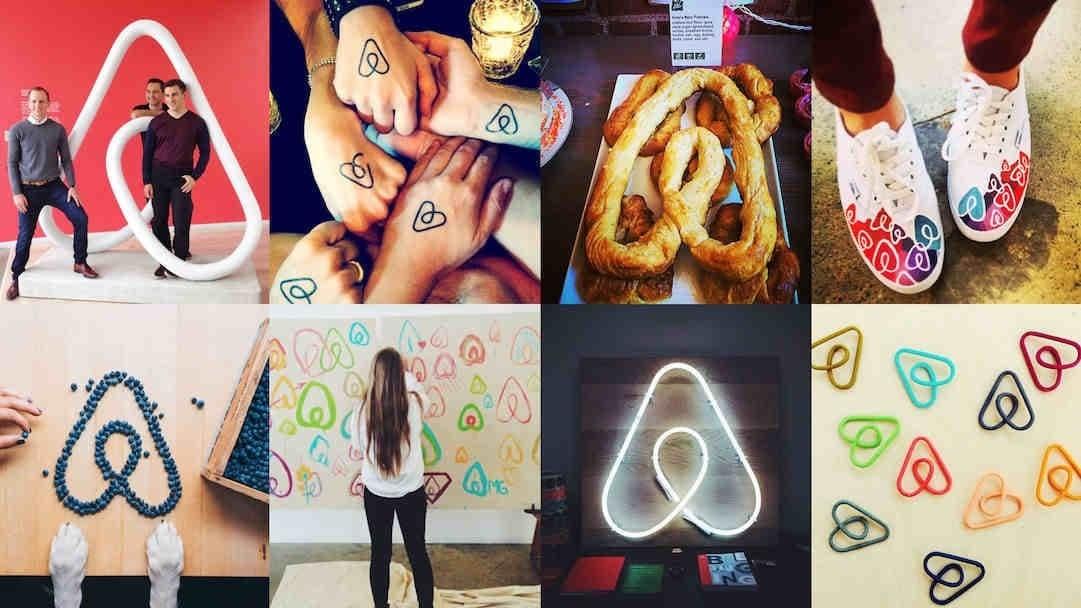 Airbnb image source
The end result was remarkable. The launch of the new corporate identity achieved widespread press coverage - even going viral, trending on twitter for 8 hours to mark the most significant date in Airbnb's history.
What is corporate identity
to… Spotify?
Spotify - the music streaming platform, is another great example of a brand that in transcended industries to develop a new corporate identity and effectively communicate with a new target audience.
The shift in the brand's identity is visually stunning - with new design content showcasing a comparative color explosion. While keeping the concept of the old corporate logo's duo-tone color scheme, the staple colors of green and white expanded to a vast 31 colors. The revised corporate identity helped facilitate the shift in brand image and positioning from a technology service provider to a vibrant, innovative and exciting entertainment brand.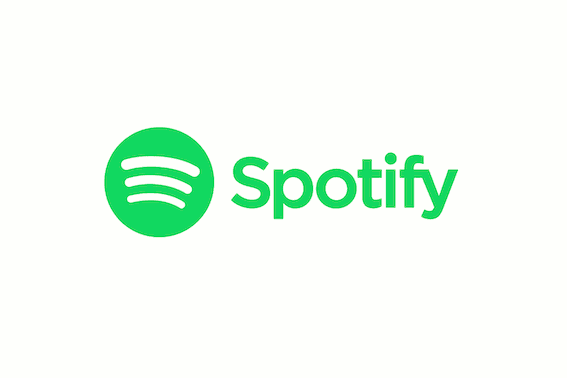 Spotify image source
A key takeout from Spotify's corporate identity rebrand is that they considered every single visual aspect that the consumer would be faced with. This isn't by any means an easy process - for example, in terms of photography, Spotify had to apply a consistent look to collated imagery from the most varied spectrum of artists. Imagine the challenges you'd face maintaining the same look and feel to visual elements when album covers ranged from a grime artist to a classical performer? Luckily Spotify's move away from logo restrictions and rigid color schemes to a more flexible duo-color approach has helped create and uphold an image that is uniquely Spotify.

What is corporate identity
to... NatWest?
Unlike our previous brand examples, UK firm NatWest remains firmly in its original industry of banking. However, in diversifying its offering from physical in-store services to a host of digital products, its previously dated visual identity was overdue a refresh to keep up with its new positioning.

Through "Unlocking the power of the individual cube" (aka the company's old, 2D logo), design agency FutureBrand took the brand look to a new, digitally optimized level with 3D shapes and a tricolor palette. This logo-inspired direction resulted in more animated, playful and colorful brand guidelines that freed up NatWest's design team to create on-brand assets to sing to a truly united corporate identity.
Blog Underconsideration document the way in corporate identity touches every single NatWest communication point from its internal alphabet to window displays and print ads. '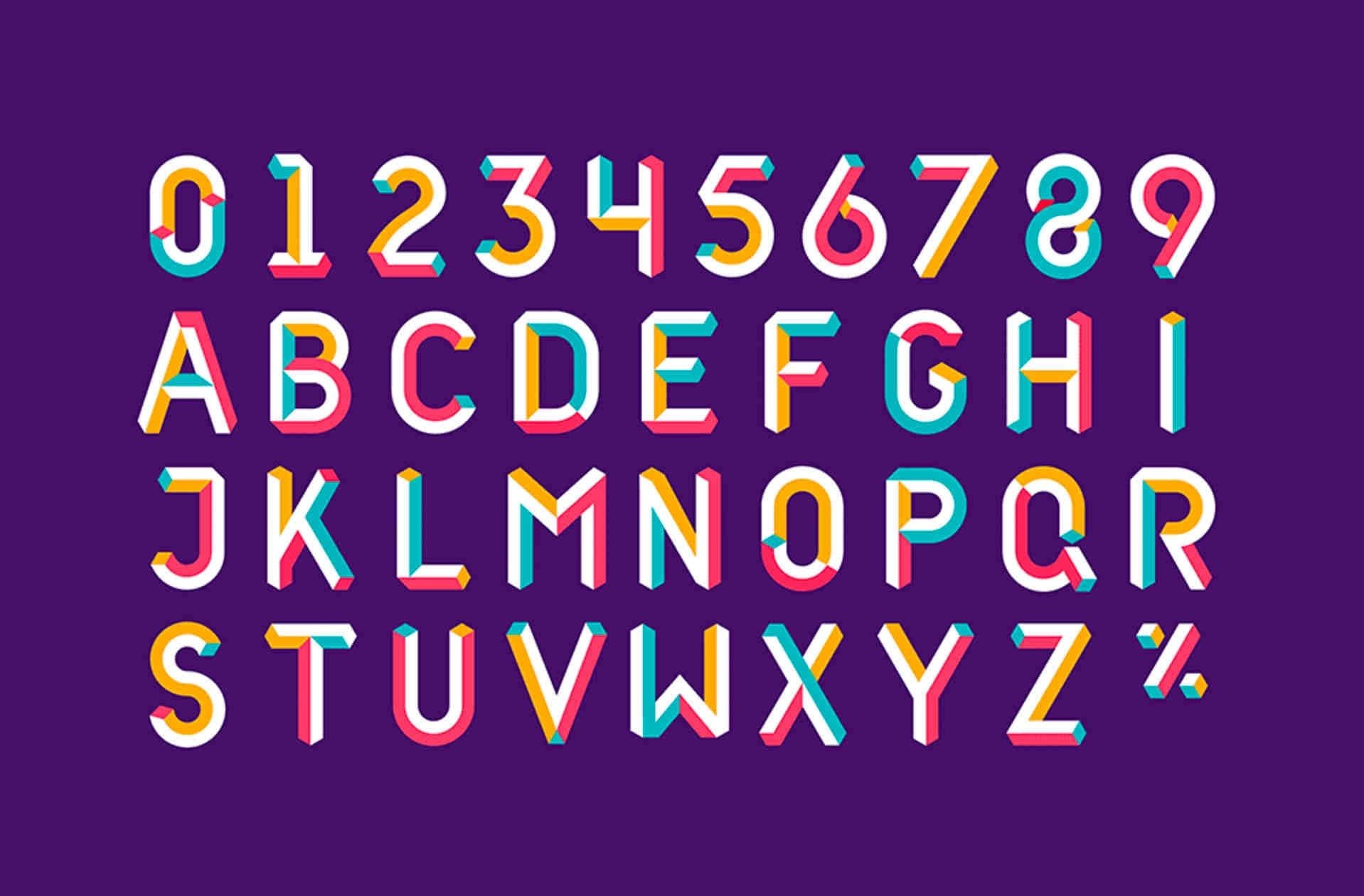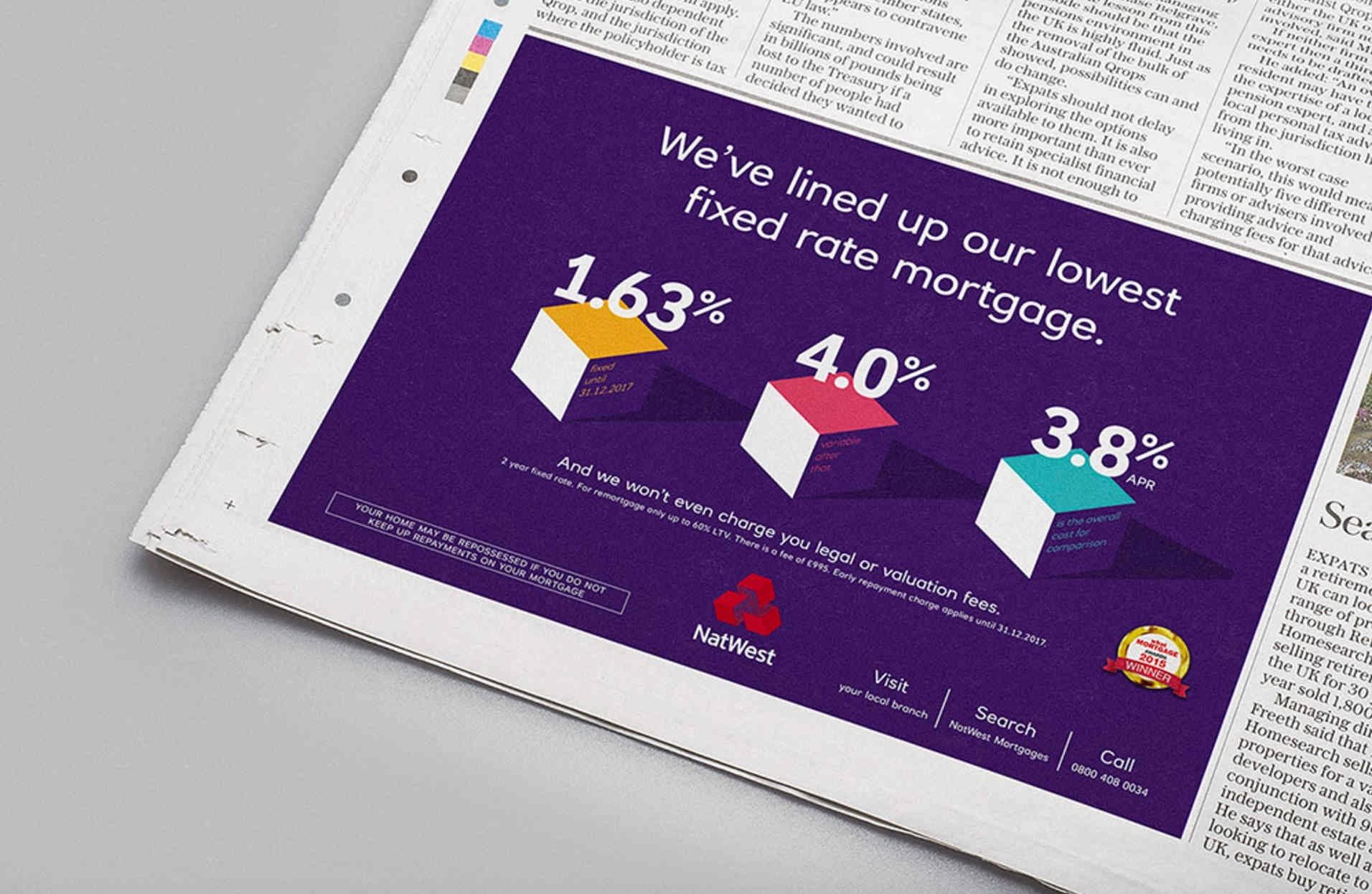 Natwest image source
The

corporate identity

take out…




Design inspiration aside, these acclaimed corporate identity examples serve to demonstrate the importance that consistency plays in branding. If you're looking to refresh or completely rebrand your corporate identity, it's essential that your company considers every aspect that falls under the umbrella of 'corporate identity.'
Read next: How to provide right corporate templates in a BYOD policy

Automation tools such as Templafy are designed to provide end-to-end solutions to help with a smooth and effective roll out of brand visuals. For instance, Templafy offers employees a cloud-hosted hub of brand approved content from best practice emails to the latest imagery and company fonts. You can roll your new brand out instantly across all employee communications by simply updating the components centrally in Templafy's administration interface. Everyone in your company will have direct access to the new material so they can actually use it.
Watch this short video to learn more about the Templafy brand compliance solution:
Handy tools such as our BrandChecker also allow individuals to easily validate any text documents from emails to PowerPoint presentations. The built-in application identifies any off-brand content and provides a host of brand compliant alternatives; ensuring your employees are always on-brand and distributing content that adheres to your latest brand guidelines.