Templafy allows companies to distribute text elements, which are pieces of text that are frequently used in documents. These are stored in the Templafy library, and can be directly inserted into a document, calendar invite or email. Text elements are maintained centrally through the admin center, ensuring they are always up-to-date and the information in them is correct. Ready-made text elements offer flexibility in document creation, as they can be easily inserted into a variety of different templates.
Templafy has now expanded dynamic capabilities into text elements, allowing automatic personalization and customization of the text element based on the user's employee information, department and document context.
Why is this update important?
This capability brings multiple opportunities for more compliant and productive document creation. Ready-made content can easily be accessed through Templafy, and this saves time for the user, as they do not have to type repetitive information by hand each time.
It is beneficial for the organization, because text elements are controlled through central administration, ensuring compliance and reducing the possibility of error in employee-created documents.
How does it work in practice?
A typical use case would be related to emails. For example, if the contact information of a specific department needs to be inserted into the body of an email, then dynamic inserts would cause this information to automatically change depending on the office location. Another example is where documents contain currency, such as in product information. As currency varies depending on location, this would be automatically managed in the document through dynamic inserts that recognize the user's location, saving the user the time that would be required to manually input this information.
Another use case is frequently-sent emails, where the standard script is provided by the organization. Examples of this include emails sent from customer service teams, sales teams, and human resources departments. These emails usually contain blanks, where employees need to fill in the information based on the specific case they are working on.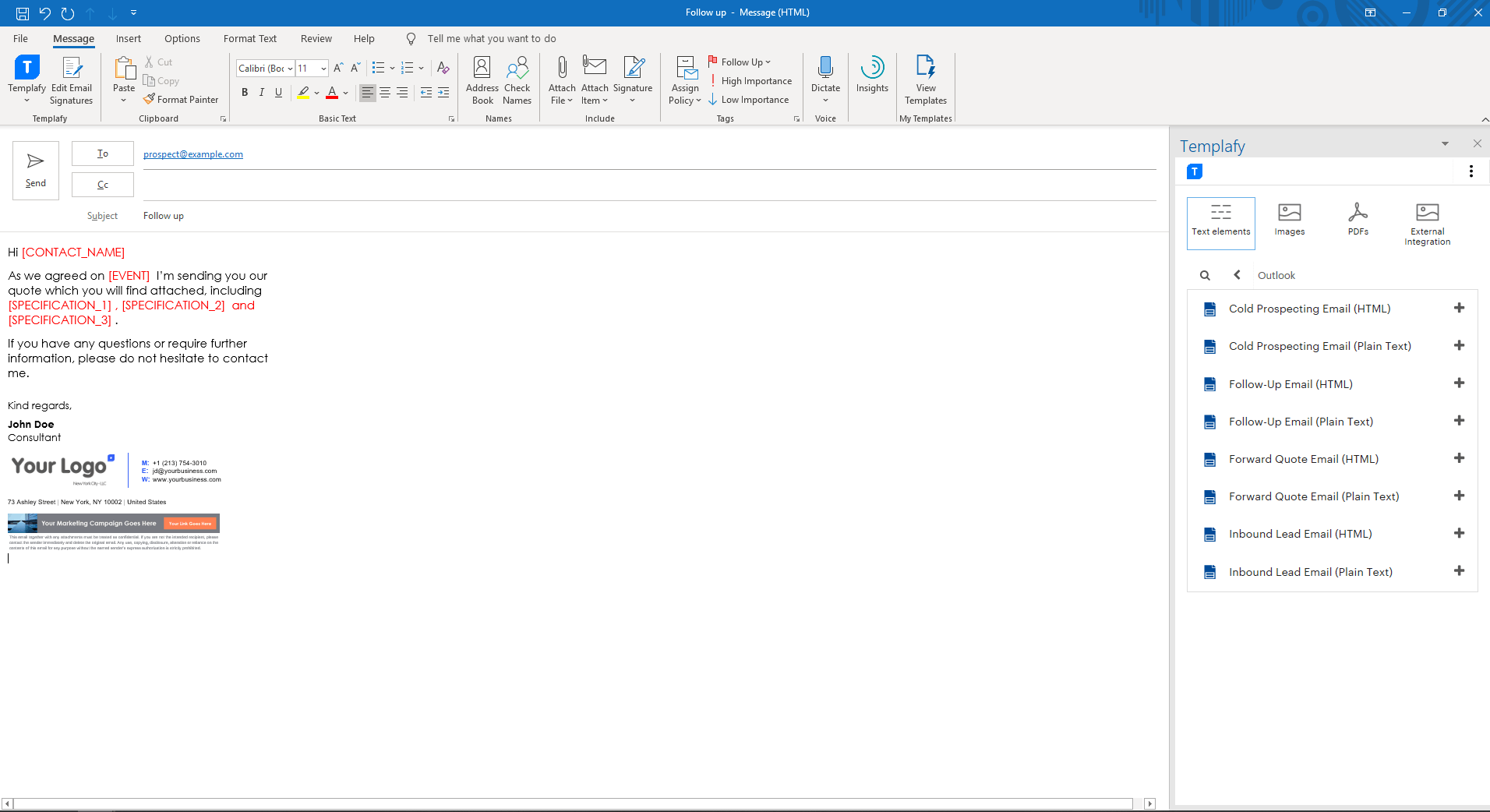 Through dynamic inserts, this information can be automatically inserted based on user profile details, the context of the case and its specifications chosen by the employee when inserting the text snippet. This saves time for the employee creating the document, and ensures the information provided in the document is up-to-date and compliant.